Plug and Play: Simple, Flexible and Scalable
Modularized, fully containerized units for quick installation and plug & play operation: pre-assembled, pre-connected and pre-tested. As your biogas production grows, Biostream allows for fast and easy expansion of your biogas upgrading capacity. Simply add an additional Biostream system to increase your RNG production capacity.
Reliable Core Technologies:
A cut above competing biogas upgrading solutions. Our biogas upgrading's core technology uses our proprietary PSA system, one of the most compact, economical, and reliable gas purification systems available today. The PSA's unique fast-cycle rotary valve technology and advanced adsorbents is optimally designed to maximize methane recovery, even when levels fluctuate. Changes in feed impurity are automatically adjusted for continuous upgraded biogas production while consuming significantly less energy.
RNG Purity: 97+ %
Methane Recovery: up to 99.0+ %
Turndown: 40% – 100% of nominal flow
Capacity of 55-280 SCFM (90-1350 NCMH)
Understanding
Ivys technology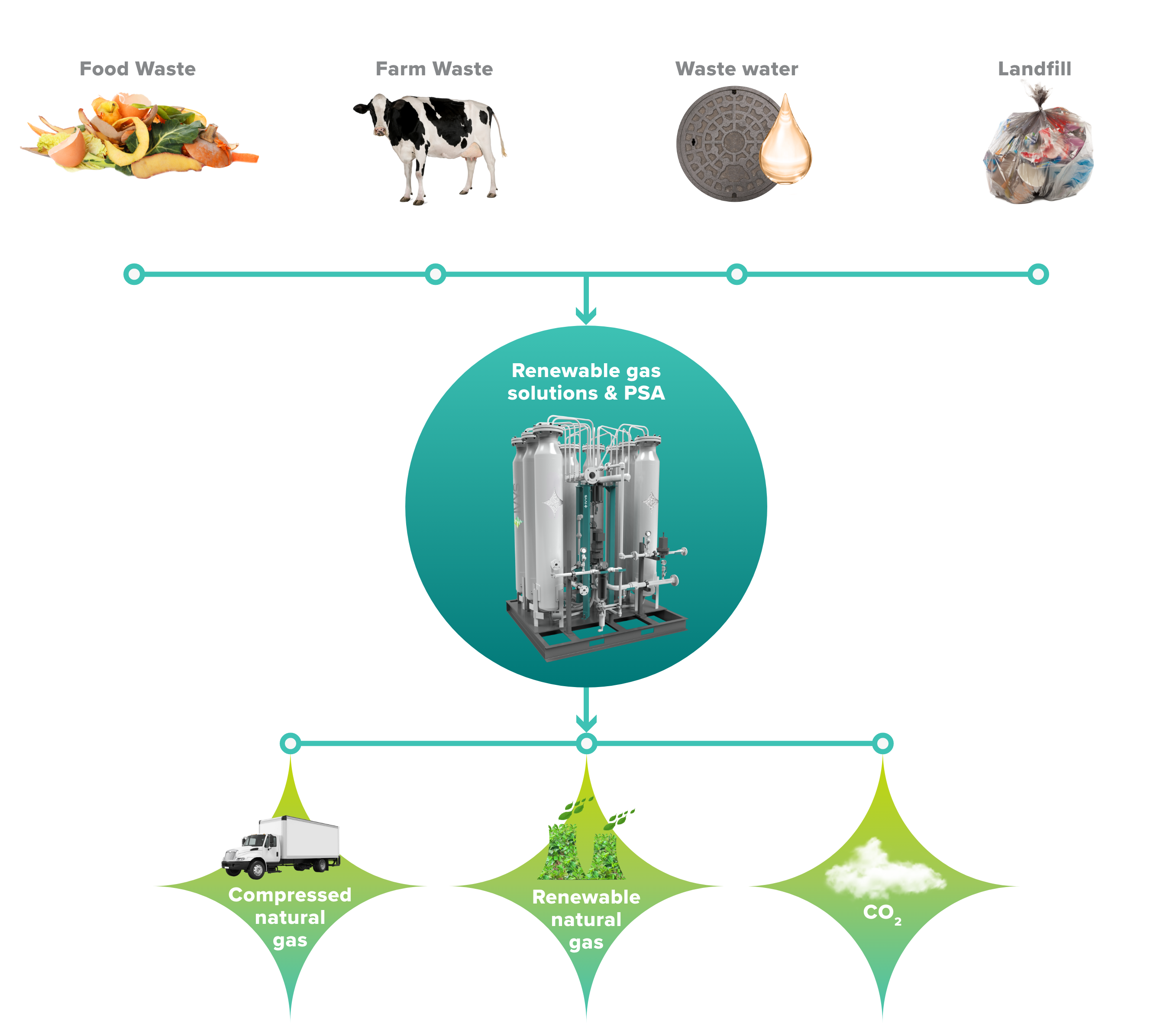 Configuration calculator
Tell us more about the Biogas you've got. We'll recommend the best configuration for your needs.
Easily expand your production facilities
Easily expand your production facilities. The BGX Biostream adapts to your production levels. You can even add on a second PSA system without breaking the bank. There is no wait time. We can deliver and "install" a second PSA in your existing BGX Biostream on demand!