Ivys offers both high-performance and innovative technological solutions for the purification of renewable gas and a wide range of equipment for the conditioning, compression and filtration of air and gas. By providing best-in-class products to facilitate the transition to a cleaner future, Ivys is part of the movement aiming to decarbonize the planet with a sustainable development model that integrates economic growth through social and environmental responsibilities.
Our slogan, Purely Driven, reflects our vision of a cleaner planet, our continued search for more efficient solutions and our dedication to build an organization of excellence together that stays true to its values.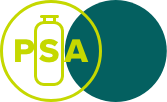 FOUNDATION
Founded in 2023 by Ivys Energy Solutions, Enbridge and a group of private owners, Ivys Adsorption Inc. acquired Xebec's assets including the patented pressure swing adsorption (PSA) technology.
Enbridge has been an early investor in renewable energy and is committed to finding new ways to address the environmental impact of energy systems while maintaining and expanding access to affordable and reliable energy.

PRODUCTION FACILITIES
Located just 20 miles north of Montréal in Québec, Canada, our 66,000 sq2 manufacturing, warehouse and office space allow our 80 dedicated specialists to develop, manufacture and service our high-end equipment and will make expansions over the next years. The province of Québec provides us with a broad talent pool in engineering and manufacturing resources to build our organization.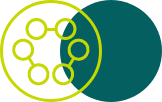 SERVICE NETWORK
Ivys plans to expand its service network across the world and is actually based in Guelph & Woodbridge in the greater Toronto, Ontario, Canada.
RNG installations globally
Hydrogen installations globally
Our vision is a future where human ingenuity, determination and common purpose enables a society which achieves economic growth and improved quality of life for all people while protecting the very environment that it depends on!
We engineer, manufacture, and service the most advanced gas conditioning and purification products that enable a sustainable and circular future for our planet.