Ivys, Inc. Announces Purchase of Key Climate-tech Assets of Xebec Adsorption Inc. and subsidiary Compressed Air International Inc. along with a strategic investment by Enbridge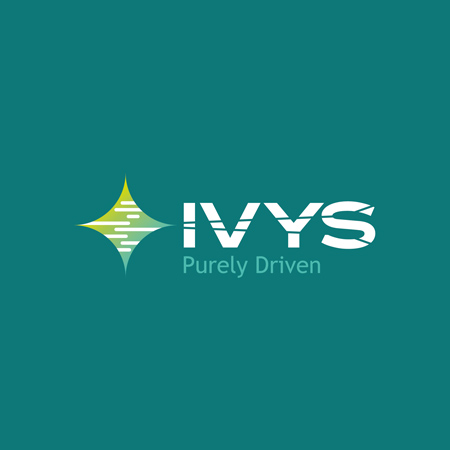 WALTHAM, MA, March 23, 2023 – Ivys, Inc., a leading provider of e-mobility fueling infrastructure solutions, announces that on February 24th it along with strategic financial partners has completed the acquisition of the climate-tech and industrial businesses including all the intellectual property of Xebec Adsorption Inc. and subsidiary Compressed Air International Inc., renewing its mission to provide innovative and reliable renewable gas solutions to our customers worldwide.
The acquisition was completed through the formation of Ivys Adsorption Inc., a Canadian-based company that will maintain operations in Blainville, Québec and two locations in Ontario. The businesses acquired by Ivys Adsorption Inc. will enable the company to serve the renewable natural gas, hydrogen, carbon capture and industrial gas markets and establish a strong foundation for continued innovation that is needed to address the pressing issue of climate change with sustainable, and equitable growth.
The acquisition was led by Ivys, Inc. and Enbridge. Enbridge has been an early investor in renewable energy as evidenced by Enbridge Inc.'s $8 billion renewable portfolio and is committed to finding new ways to address the environmental impact of energy systems while maintaining and expanding access to affordable and reliable energy. Meeting this dual challenge means finding and pursuing multiple pathways in providing affordable and reliable energy while protecting our environment.
"Having Enbridge, an industry leader in energy transition, as a key shareholder is an endorsement of the capabilities of the team and the product portfolio. I am humbled and encouraged by the strong support we have received from both customers and suppliers and look forward to strengthening these relationships" – Prabhu Rao, President and CEO of Ivys Adsorption inc.
"Ivys and Enbridge share a common focus on unlocking opportunities for growth in the renewable energy space. This investment is a good strategic fit with our diversified energy portfolio as Enbridge continues to advance dependable and sustainable energy solutions including low-emission gases and carbon capture." – Brad DeMaeyer, Technical Manager, Low Carbon Energies, Enbridge.
"The Xebec and CAI brands of products, service and technology have gained worldwide recognition over the decades with historic roots in Canada and strong
North American collaboration. We are proud to maintain this heritage and excited to further build a robust product innovation, manufacturing and service team here in the Québec and Ontario provinces. Our strategic collaboration with Enbridge in this acquisition uniquely positions the Ivys groups with astounding access to the most compelling portfolio of products, technologies and competencies around to tackle the universal challenge of climate change." – Darryl Pollica, President & CEO of Ivys, Inc. (dba Ivys Energy Solutions)
Related links
https://www.xebecinc.com
For more information:
Ivys Adsorption Inc. dba. Xebec Adsorption
sales@xebecinc.com
+1 450.979.8700
About Ivys Adsorption Inc. (dba Xebec Adsorption)
Xebec is a global provider of clean energy solutions for renewable and low carbon gases used in energy, mobility and industrial applications. The company specializes in deploying a portfolio of proprietary technologies for the distributed production of hydrogen, renewable natural gas, carbon capture and other industrial gases. By focusing on environmentally responsible gas generation, Xebec has helped thousands of customers around the world reduce their carbon footprints and operating costs. Headquartered in Québec, Canada, Xebec has a worldwide customer base and has deployed more than 300 PSA based solutions for Hydrogen, Renewable Natural Gas and Industrial gas purification.
About Enbridge Inc.
At Enbridge, we safely connect millions of people to the energy they rely on every day, fueling quality of life through our North American natural gas, oil or renewable power networks and our growing European offshore wind portfolio. We're investing in modern energy delivery infrastructure to sustain access to secure, affordable energy and building on two decades of experience in renewable energy to advance new technologies including wind and solar power, hydrogen, renewable natural gas and carbon capture and storage. We're committed to reducing the carbon footprint of the energy we deliver, and to achieving net zero greenhouse gas emissions by 2050. Headquartered in Calgary, Alberta, Enbridge's common shares trade under the symbol ENB on the Toronto (TSX) and New York (NYSE) stock exchanges. To learn more, visit us at enbridge.com.
About Ivys, Inc. (dba Ivys Energy Solutions)
Ivys Energy Solutions is a leading provider of smart e-mobility infrastructure solutions for fleets. We bring together a team with decades of experience and expertise in developing and deploying innovative products and services to enable the migration towards clean transportation. Especially as medium and heavy-duty fleets transition to zero emission vehicles, we believe it is critical to combine both hydrogen dispensing infrastructure and DC fast-charging solutions to bridge the diverse needs of our customers' operations with their climate action goals. The addition of fast chargers to our portfolio enables Ivys to be one of the few companies that can holistically address fleet electrification. Visit: www.ivysinc.com
SEE ALL NEWS