Portable air compressors
PORTABLE AIR COMPRESSOR DS185T4F
Elgi
ELGi portable compressors offer a wide range of applications that are emission and noise compliant, reliable, and efficient with low life cycle cost. The portable compressor range provides a wide range of pressures for different applications, a noise-free liquid cooling system for the engine, and a no-key, centralized control panel for easy monitoring. ELGi's portable compressors comply with applicable international standards such as CE, ASME and DOSH, and they find applications in several industries, including mining, sandblasting, construction sites, oil and gas separation, cable laying, cleaning, chipping hammers, waterfall drilling, CBM (coal bed methane), among others.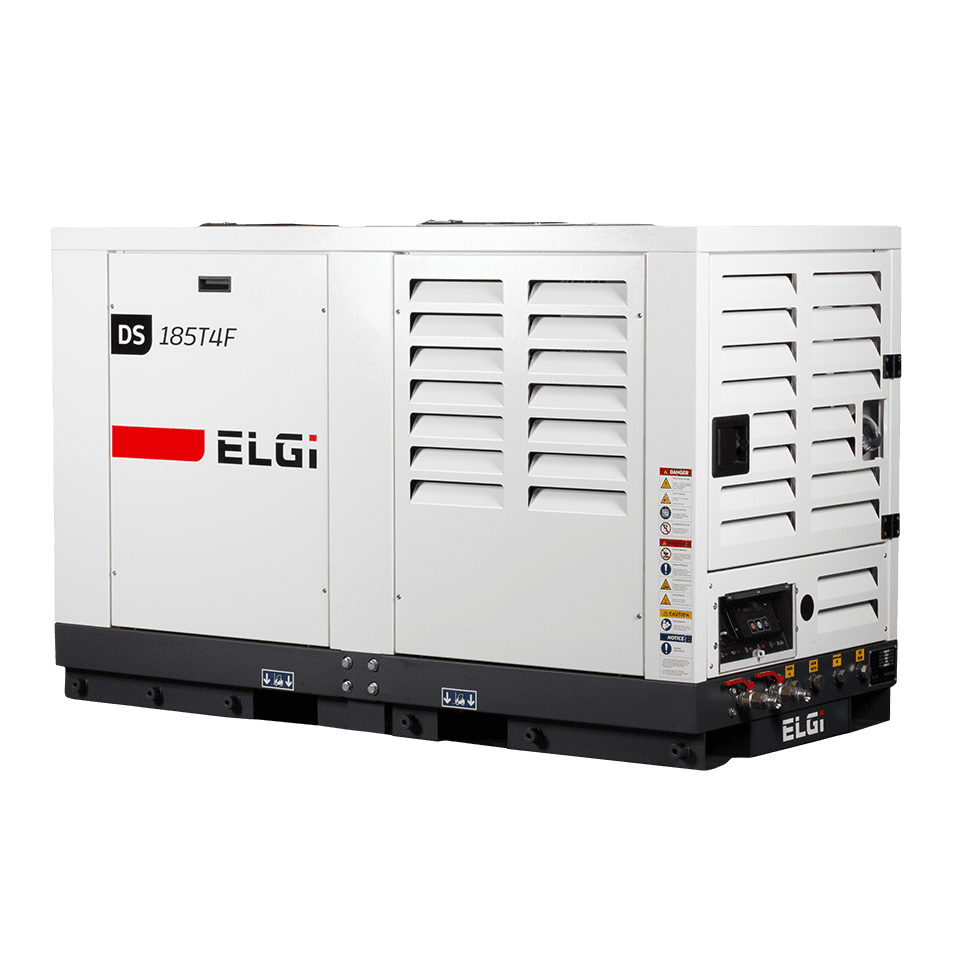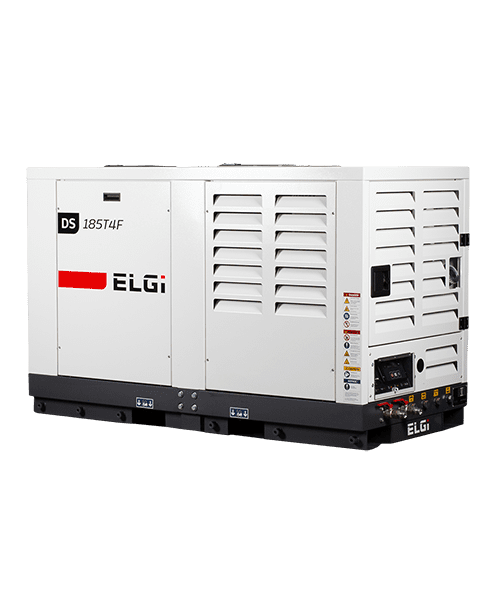 Save space without sacrificing performance. The DS185T4F Utility Mount air compressor's footprint is 23% smaller and can operate at 100 psi and 150 psi.
Comes with a 5-year / Unlimited airend warranty
Locking doors and central drains on the curb and street sides make daily checks and preventative maintenance quick.
The 33'' x 68'' footprint is 23% smaller than the next competitor.
The intelligent Start / Stop system prevents cold-starting and blowback.
Kohler's quiet and efficient engine operates without a DEF or DPF.