Portable air compressors
TOW BEHIND PORTABLE AIR COMPRESSOR – D185T4F
Elgi
ELGi portable compressors offer a wide range of applications that are emission and noise compliant, reliable, and efficient with low life cycle cost. The portable compressor range provides a wide range of pressures for different applications, a noise-free liquid cooling system for the engine, and a no-key, centralized control panel for easy monitoring. ELGi's portable compressors comply with applicable international standards such as CE, ASME and DOSH, and they find applications in several industries, including mining, sandblasting, construction sites, oil and gas separation, cable laying, cleaning, chipping hammers, waterfall drilling, CBM (coal bed methane), among others.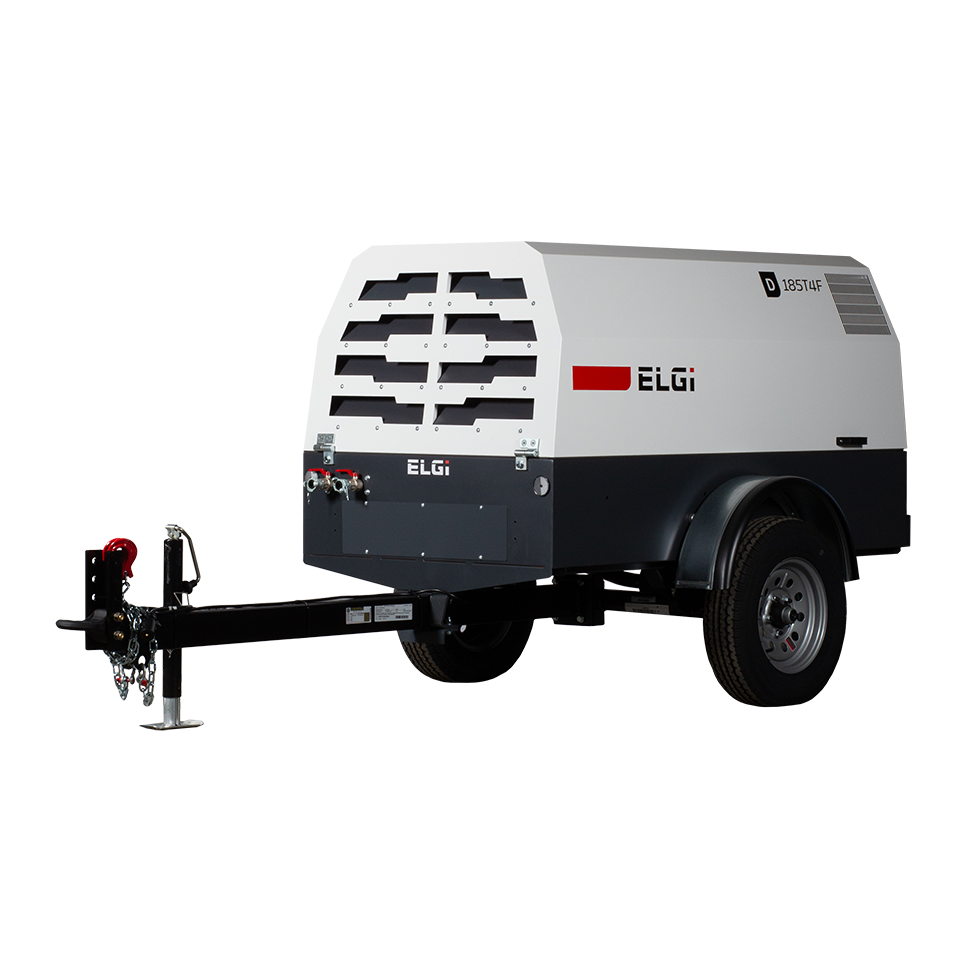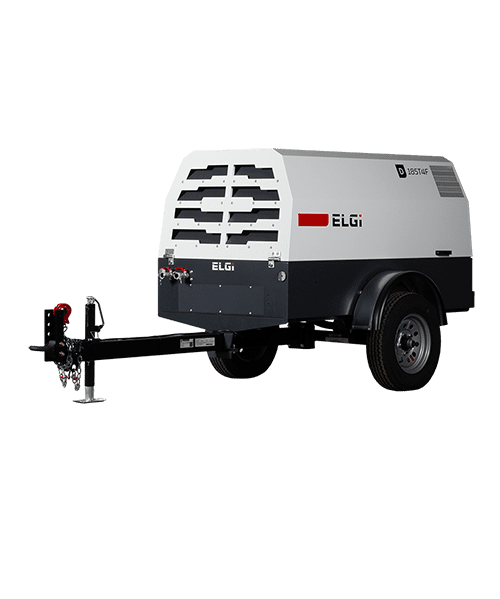 Take on every job with the versatile D185T4F air compressor. The D185T4F is designed so you can complete jobs with the rights tools. The combination of standard and optional features makes the D185 the right machine for any applications.
Comes with a 5-year / unlimited hour airend warranty.
Features curb-side controls and service valves for safe operation.
The metal enclosure resists dents and fading while protecting major components from job site hazards.
Equipped with the new DeepSea controller and intelligent Star/Stop system to prevent cold-starting and blowback.
Kohler's quiet and efficient engine operates without a DEF or DPF.
Includes a standard tool box conveniently positioned for easy accessory placement and removal.
The optional Dual Pressure System allows you to work on applications that need 150 psi.