Oil free compressors
TWO-STAGE WATER AND AIR COOLED 45-450KW
Elgi
ELGi is amongst the few screw air compressor manufacturers with an in house designed and manufactured oil-free airend. ELGi's oil-free range provides class zero oil-free air with leading energy efficiency, reliability, and low operating costs, supported by a Best-in-class warranty.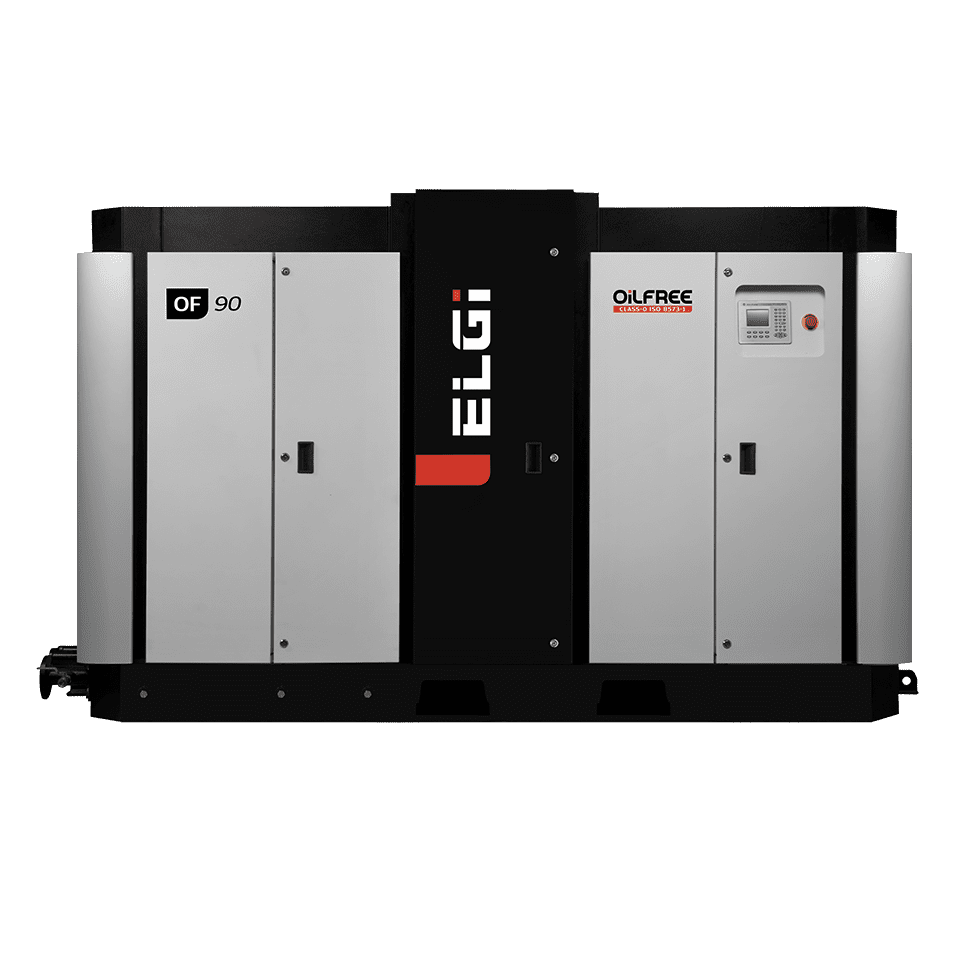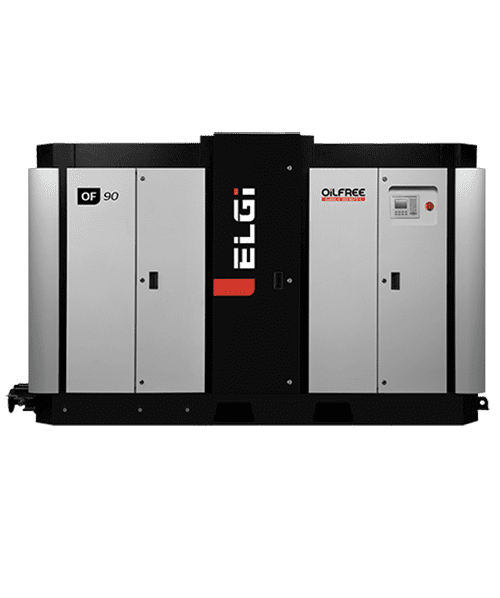 Reliability / Working Conditions
A Lower speed of airend » Provides better reliability due to lower gear ratios
The usage of rigid Stainless Steel tubes » Improves product reliability and reduces maintenance.
Reduced pressure differentials: load-unload pressure differential is 2.9 psi » Reduces stress on the motor.
Tropical design » Ensures reliable operation at severe working temperatures (23ºF to 113ºF)
Efficiency / Cost of Ownership
Low life cycle cost- High-energy efficiency design delivers maximum UPTIME and lower cost of ownership
Operates on low-pressure cooling-water head » Reduces power consumption of feedwater pumps
Lower temperature differential of cooling water » Power savings by reducing cooling water pump sizing
Optimized airend design delivers the best efficiency in its class at different pressures, providing a quicker return on investment
The OF series compressor package ensures that cooling water in-out temperature differential is only 14ºF compared to other conventional systems with 57.2ºF » Ensures lower thermal stress to the system, a better fouling factor and a lower cost of ownership
Consistent Air Quality
Consistent oil-free air meeting ISO8573-1 class 0 oil standards.
Food-grade coating is done where air contacts the metal surface inside the compressor » Ensures consistent oil-free air without metal debris
Pipes have special e-coating » Ensures consistently clean and oil-free air
Optimized rotor clearances » Ensures consistent air delivery as rotor coatings remain uniform