Oil free compressors
AB SERIES SCREW AIR COMPRESSOR 15 – 150 hp
Elgi
ELGi is one of the very few screw air compressor companies to design and manufacture airends for oil-free screw air compressor technology. The new AB series oil-free screw air compressors provides disruptive benefits in terms of efficiency, reliability and air quality resulting in a lower life cycle cost and high uptime. The high-quality air output with Class-"0" certification makes this compressor ideal for sensitive applications in pharmaceuticals, food and beverage industries where the presence of oil vapor and moisture is intolerable.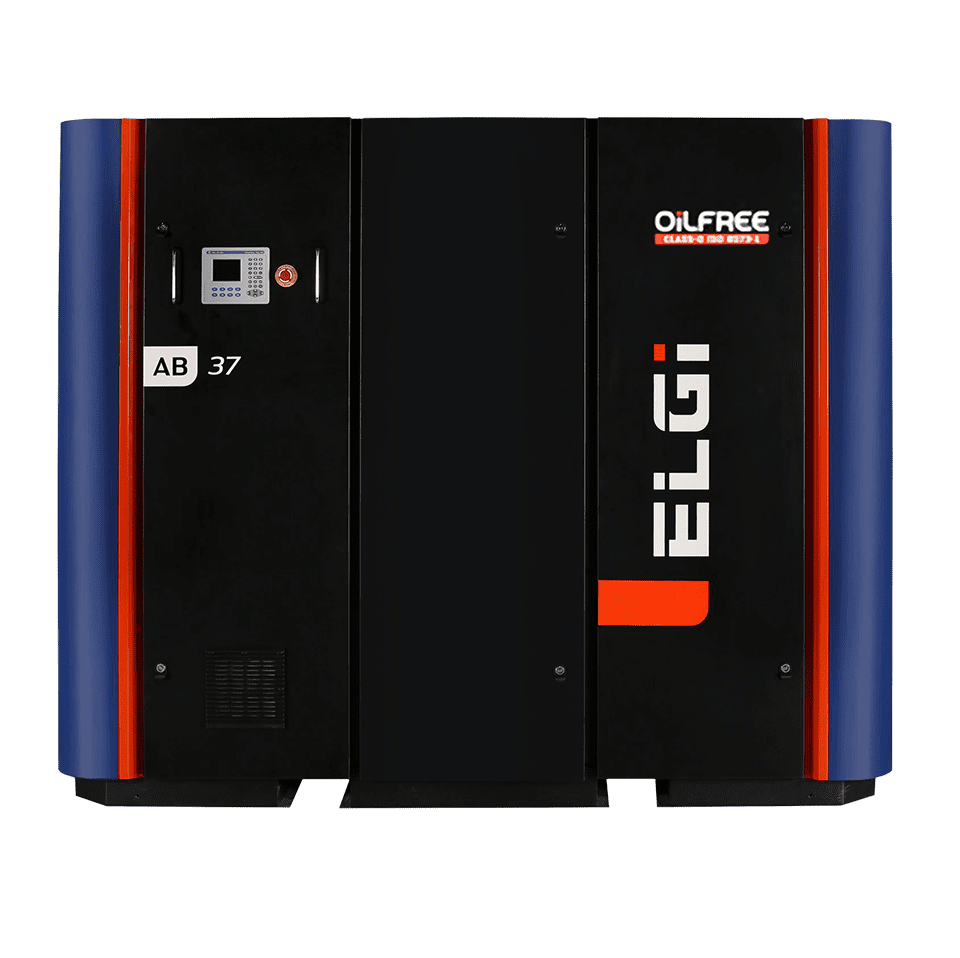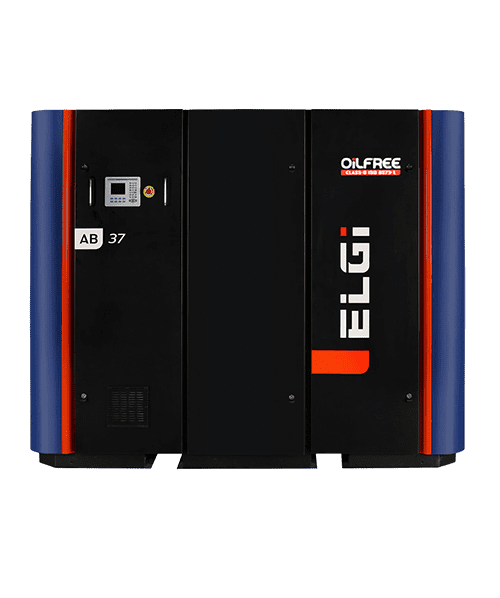 Reduced cost of ownership
Energy cost amounts to approximately 70% of a compressor running cost.
The AB series compressors offer optimized pressure & volume with reduced loans on-air treatment equipment.
Environmentally friendly
The compressed air from the package is absolutely pure with zero oil or any form of contaminants. The condensate from the compressor has clean water without any oil, making it virtually safe for reuse eliminating the need for any filter or Reverse osmosis water separator.
Lower maintenance cost
The efficient rotors with best in class performance, single-stage operation, low operational speed and application-oriented design, results in lower overall maintenance.
No microbiological contaminant
The AB series compressors discharge air with no microbiological containments, complying with ISO 8573-7 standards.
Reduced risk of contamination
The FDA has approved ELGI AB compressor series to be contaminant-free as it has a proprietary coating combined with FDA approved materials and a closed-loop, self-replenishing water circuit.
This eliminates any chance of corrosion or contaminant formation making the compressor ideal for applications where any form of oil or contaminants is not allowed.