Modular dessicant air dryers
MAD
Taking compressed air treatment to the next level through advanced technology, Ivys' industrial modular air dryers combine proven, reliable dryer principles with unsurpassed flexibility, an affordable space-saving design, and operational safety and efficiency.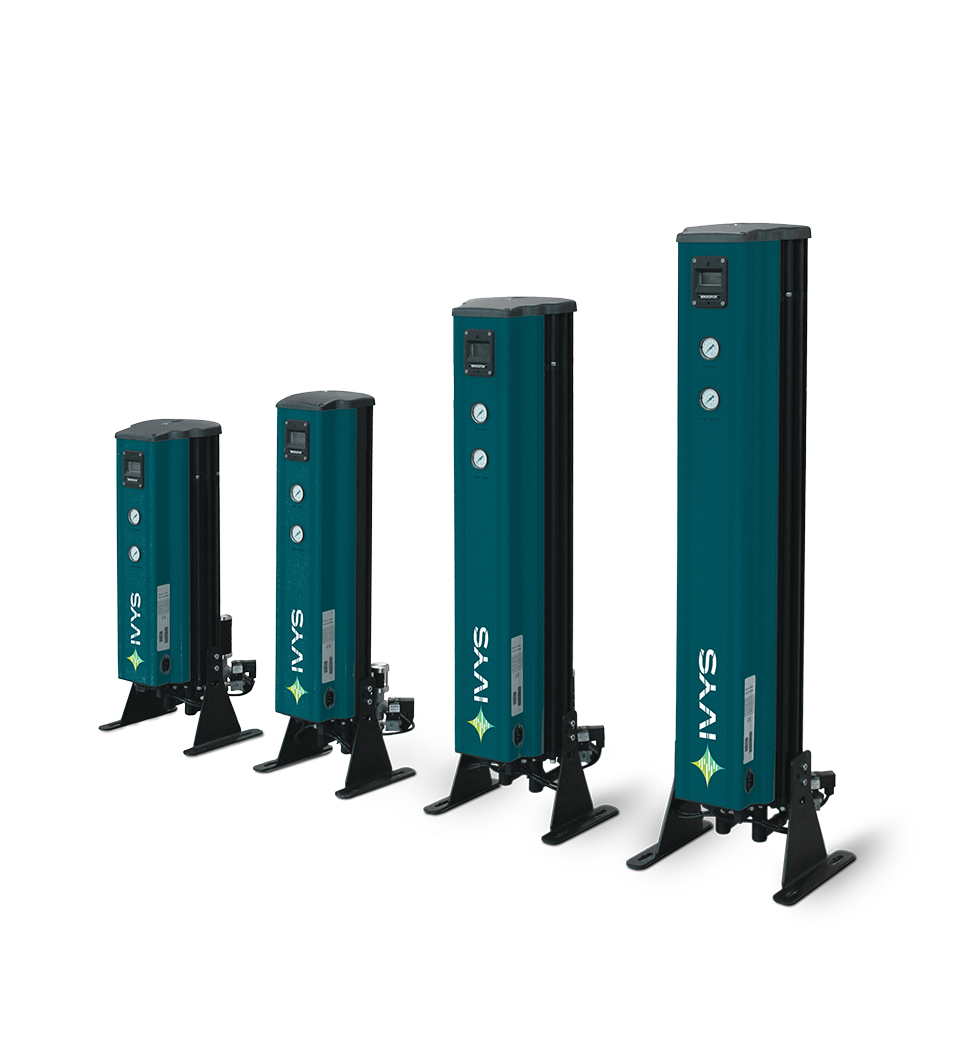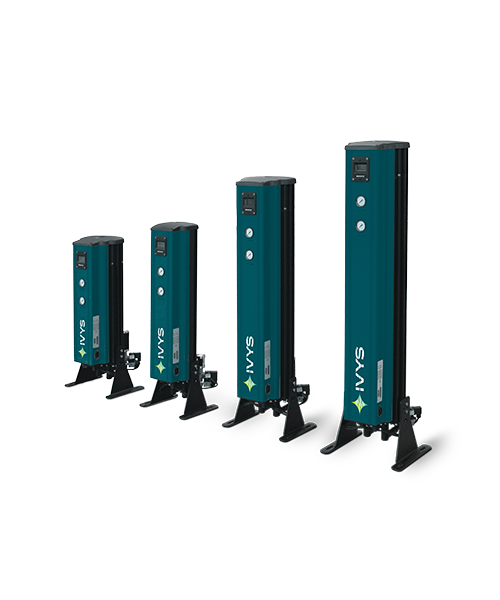 Efficient, Reliable, Safe Operation
The Modular Desiccant Air Dryer is efficient, thanks to its meticulously engineered inlet and purge manifold design, making it is one of the lowest pressure-drop desiccant dryers in the industry.
It offers lower life-cycle costs, due to reduced energy consumption and simplified maintenance.
It is reliable and durable, thanks to its completely automatic, proven electronic controls, high-performance valves and high-quality, high-density-filled desiccant.
It has been tested and proven with a 100% testing protocol for leaks, operation and performance.
Every dryer has a 2-year limited warranty and a maximum protection against corrosive environments.
The Modular Desiccant Air Dryer delivers the highest quality compressed air, meeting with ISO 8573-1, Class 2 and Class 1 standards.


Pressure Dew Point
Nominal Inlet Temperature
Nominal Working Pressure
Maximum Inlet Temperature
Maximum Working Pressure
Maximum Ambient Temperature
Voltage
-40°F (-40°C)


[-100°F (-70°C)opt]

100°F
(37.8°C)
100 psi
(7 bar)
122°F
(50°C)
232 psi
(16 bar)
122°F
(50°C)
115-240V/
IPH/50-60H