Portable air compressors
PORTABLE AIR COMPRESSOR D800T4F
Elgi
ELGi portable compressors offer a wide range of applications that are emission and noise compliant, reliable, and efficient with low life cycle cost. The portable compressor range provides a wide range of pressures for different applications, a noise-free liquid cooling system for the engine, and a no-key, centralized control panel for easy monitoring. ELGi's portable compressors comply with applicable international standards such as CE, ASME and DOSH, and they find applications in several industries, including mining, sandblasting, construction sites, oil and gas separation, cable laying, cleaning, chipping hammers, waterfall drilling, CBM (coal bed methane), among others.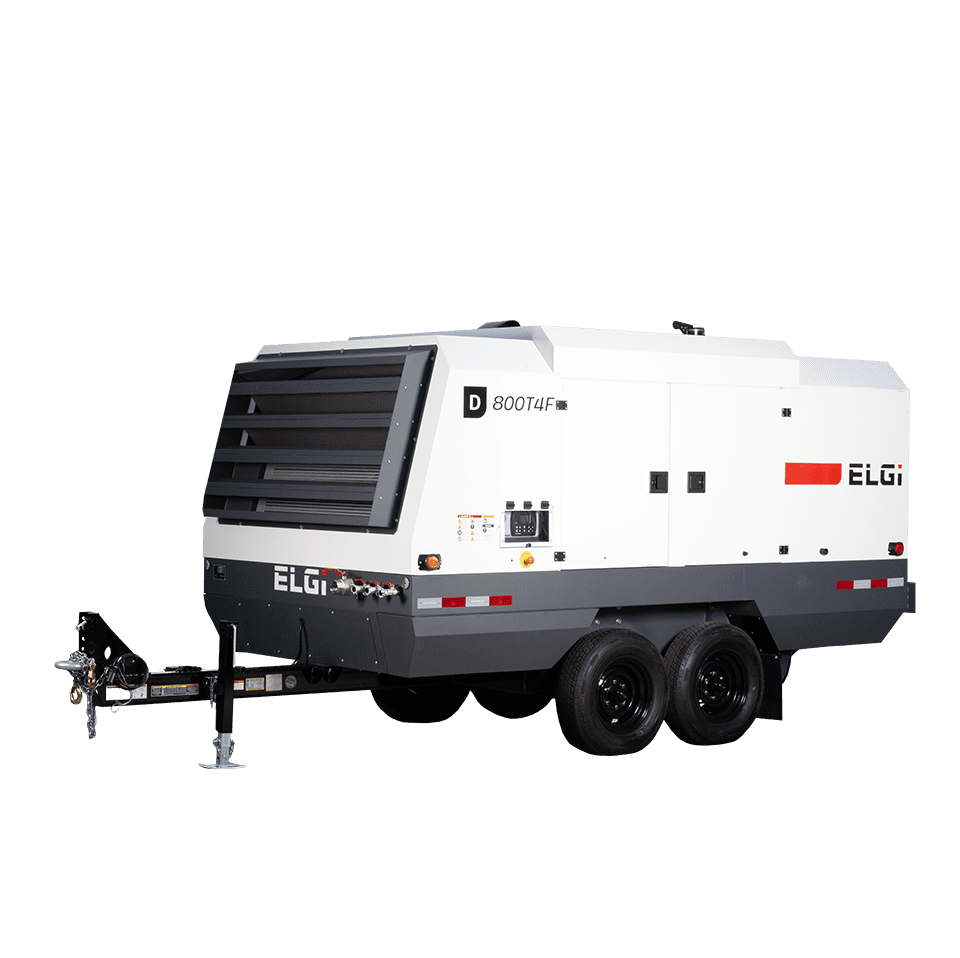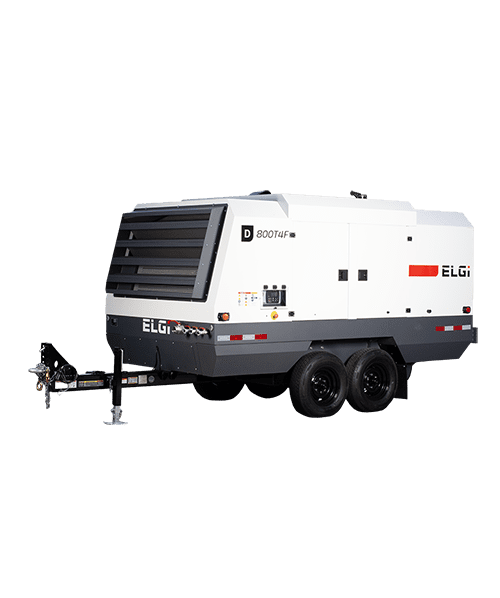 The ELGi D800T4F gets the job done, whether you're using it for abrasive blasting, industrial backup or utility work. The ELGi D800T4F operates at 150psi / 800cfm and comes with 5-Year/Unlimited Hour Air End Warranty. The powerful FPT engine and efficient ELGi air end reduce ownership costs.
Powered by an FPT NEF 67 Tier 4 Final turbocharged diesel engine.
Includes a 5-Year / Unlimited Hour Airend Warranty.
Operates at 150 psi / 800 cfm.
The Intelligent Start/Stop System prevents cold-starting and blowback.
Includes 3x 3/4" and 1x 2" service valves, giving you the flexibility needed to handle any job.
Tandem axles with electric brakes provide safe and reliable towing.