Portable air compressors
PORTABLE AIR COMPRESSOR GP75
Elgi
ELGi portable compressors offer a wide range of applications that are emission and noise compliant, reliable, and efficient with low life cycle cost. The portable compressor range provides a wide range of pressures for different applications, a noise-free liquid cooling system for the engine, and a no-key, centralized control panel for easy monitoring. ELGi's portable compressors comply with applicable international standards such as CE, ASME and DOSH, and they find applications in several industries, including mining, sandblasting, construction sites, oil and gas separation, cable laying, cleaning, chipping hammers, waterfall drilling, CBM (coal bed methane), among others.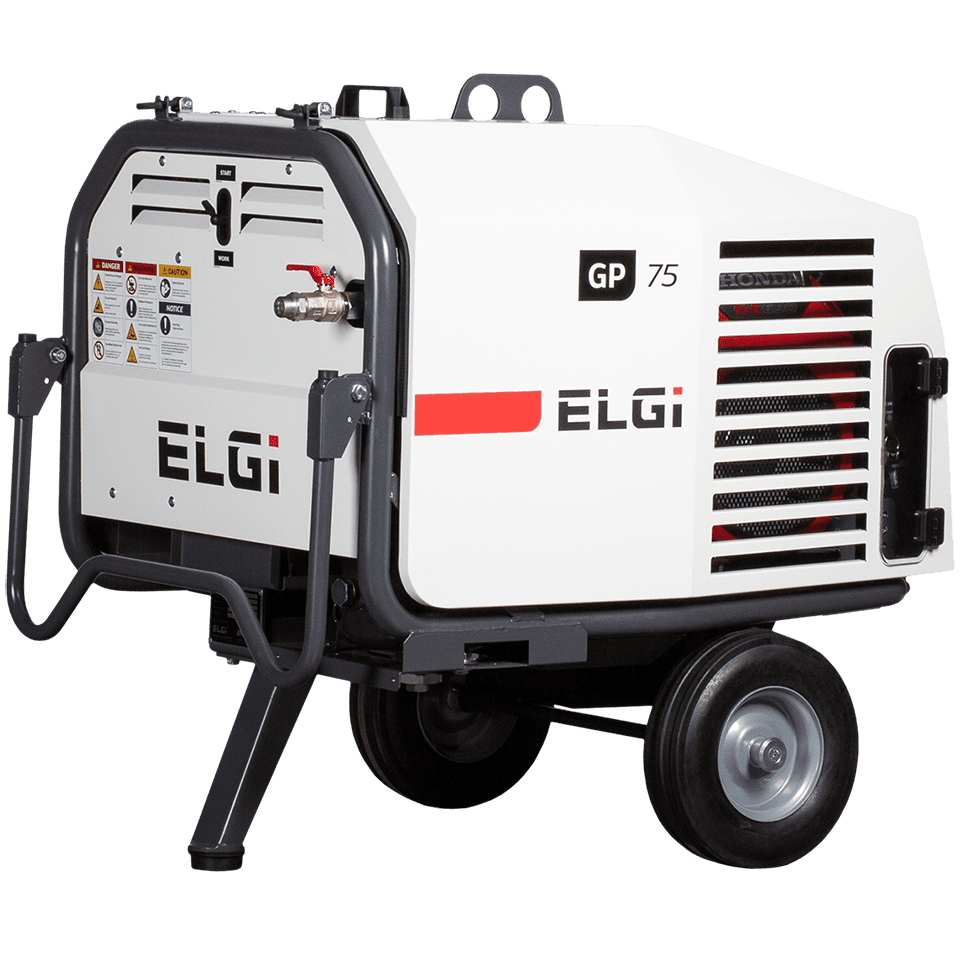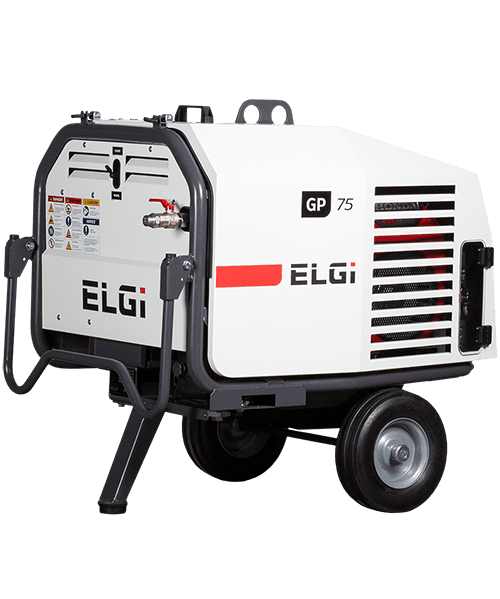 The GP75 is a compact 100 psi air compressor that can go anywhere and do everything from installing fiber-optic lines to powering pneumatic tools. Its variable pressure and compact design make it a valuable power source.
Includes a 5-year / unlimited hour airend warranty
Powered by the reliable Honda GX22hp gasoline engine
Equipped with a retractable handle and pneumatic tires for easy maneuverability by one person.
Available in a skid configuration for truck-mount installation
The enclosed design optimizes airflow for cooling while protecting internal components.
You can choose the optional high-pressure system (160-190psi) and use the GP75 in even more applications.