Portable air compressors
TOW BEHIND PORTABLE AIR COMPRESSOR – D300T4F
Elgi
ELGi portable compressors offer a wide range of applications that are emission and noise compliant, reliable, and efficient with low life cycle cost. The portable compressor range provides a wide range of pressures for different applications, a noise-free liquid cooling system for the engine, and a no-key, centralized control panel for easy monitoring. ELGi's portable compressors comply with applicable international standards such as CE, ASME and DOSH, and they find applications in several industries, including mining, sandblasting, construction sites, oil and gas separation, cable laying, cleaning, chipping hammers, waterfall drilling, CBM (coal bed methane), among others.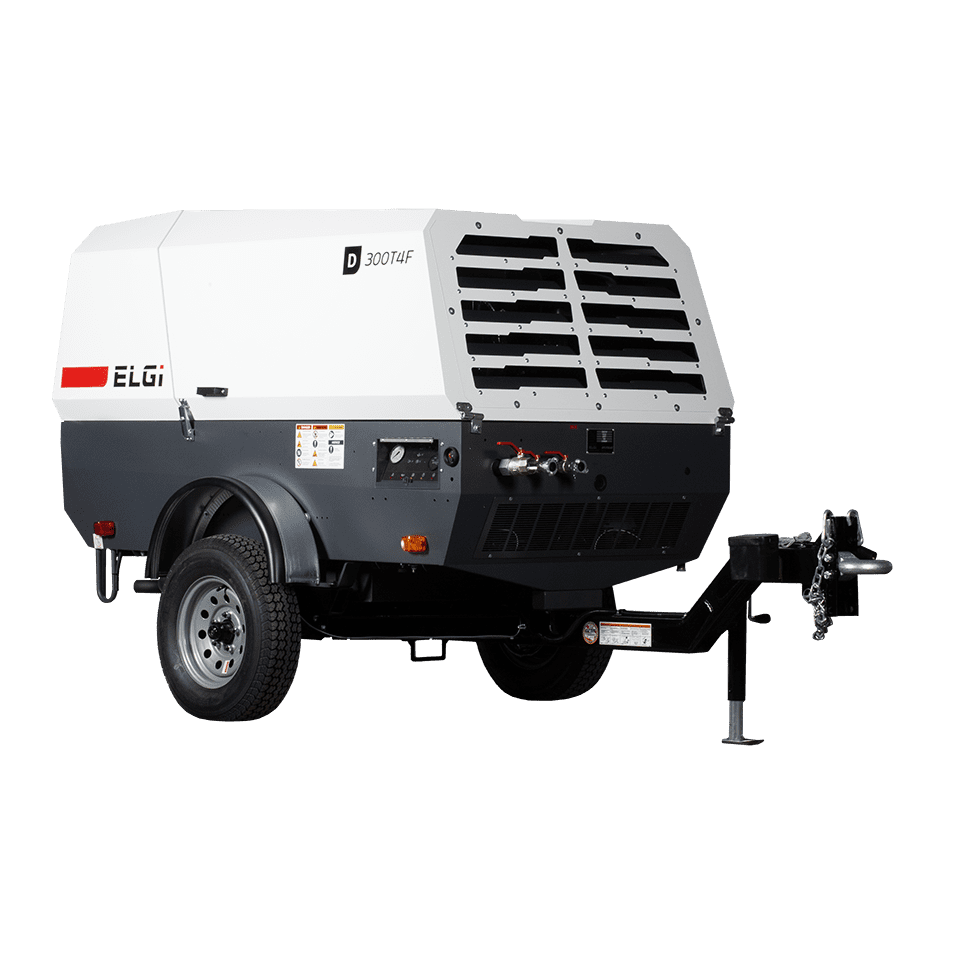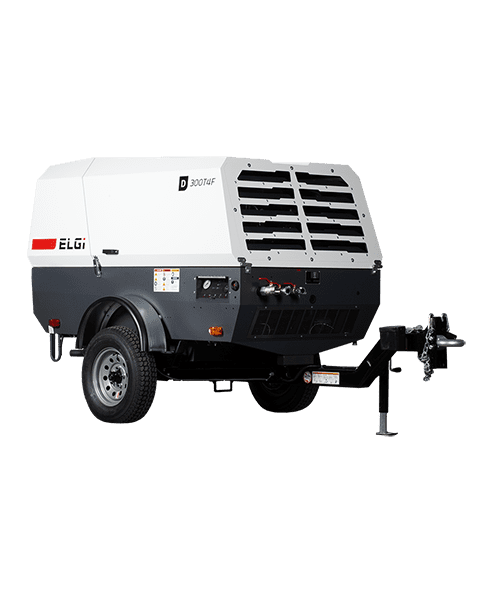 The D300T4F offers a faster return on investment and lower total cost of ownership. Its powerful engine with a maintenance-free T4F system ensures that the D300T4F spends more time generating revenue across a diverse range of applications.
The 74-HP engine & dual-pressure system allows the D300 to be used on job sites where larger compressors are traditionally required.
Kohler's quiet and efficient engine operates without DEF or a DPF.
Includes a 5-year / Unlimited hour airend warranty
Built to last with a metal enclosure. User-friendly controls and reliable running gear.
The Intelligent Start/Stop System prevents cold-starting and blowback. The open-canopy design allows easy access to the spin-on filters and oversized coolers for fast cleaning.